The large volume of images required for the operation of a modern security system makes it extremely expensive to hire enough operators to monitor all the cameras. For this reason, Softrust Vision Analytics has developed an advanced video analysis solution: KIntelliVision. At the core of our VA engine is a state-of-the-art Deep Neural Network module that can understand the entire context of an image and interpret correctly if there exists a security threat.
To achieve the best performance and results we use the latest technologies, and our research and development teams work closely together to ensure that no resources are wasted. We get very good performance on video streams by using an innovative presence detection algorithm, which runs on the encoded video stream and works as a trigger for the rest of the algorithms.
We use three types of algorithms: triggering, metadata and event generating ones.
The trigger algorithms class includes the following products:
Our motion detection algorithm is adjusted not to miss the "real" motion, but it is able to identify and ignore natural movements, such as wind-swept trees.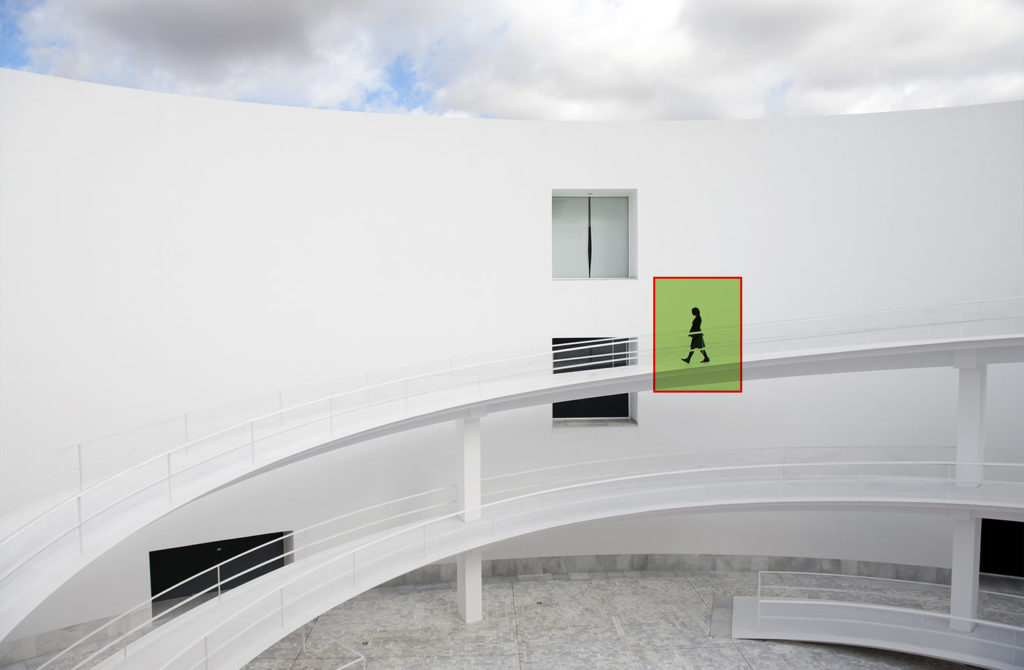 Embedded video camera algorithm
The KIntelliVision engine accepts information received from state-of-the-art cameras already installed and either sends it directly as event or can use it as a trigger for the rest of the algorithms to collect more information about an event.
Metadata generating algorithms are designed to get as much information about an event as possible:
Using artificial intelligence, our solution can recognize up to 30 classes of objects. This is a valuable asset for any security system and can increase the usefulness of the monitoring solution.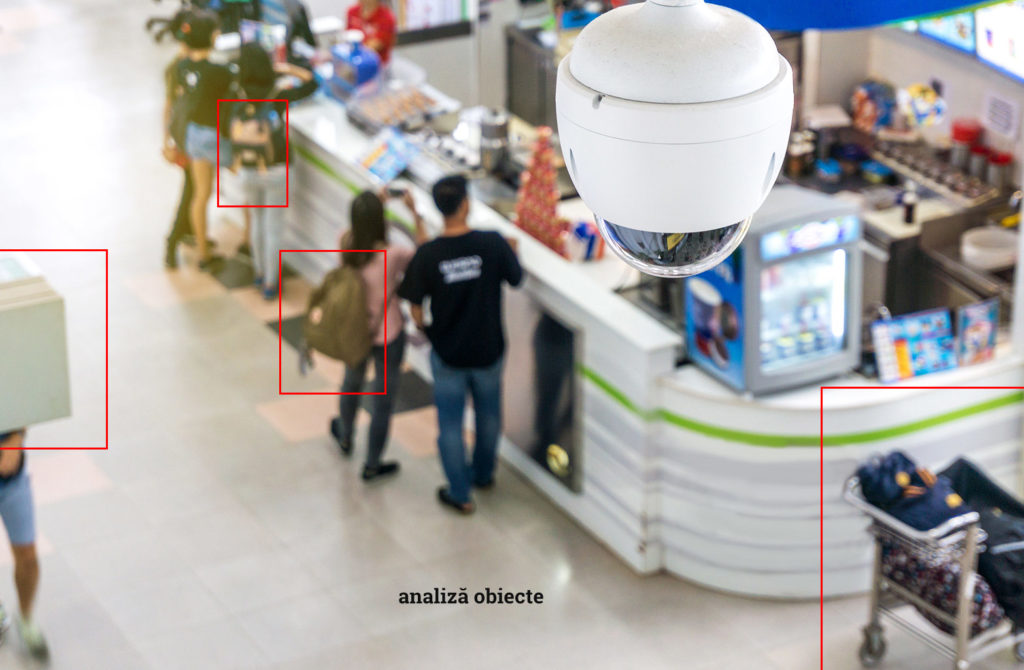 Using the context of the camera position and event, this algorithm is especially designed to ensure that all the other algorithms run at their full potential.
This proprietary algorithm is developed especially for complex scenarios, which cause other video analysis engines to give a lot of false alarms. Using our technology, the information obtained from the detector is processed and we manage to eliminate up to 95% false alarms from the flow.
The final class is the event-generating algorithms one.
They gather information and trigger the other classes of algorithms, dictating which events are sent to the end user.
Notifies the operator if the system detects abandoned luggage in a sensitive area.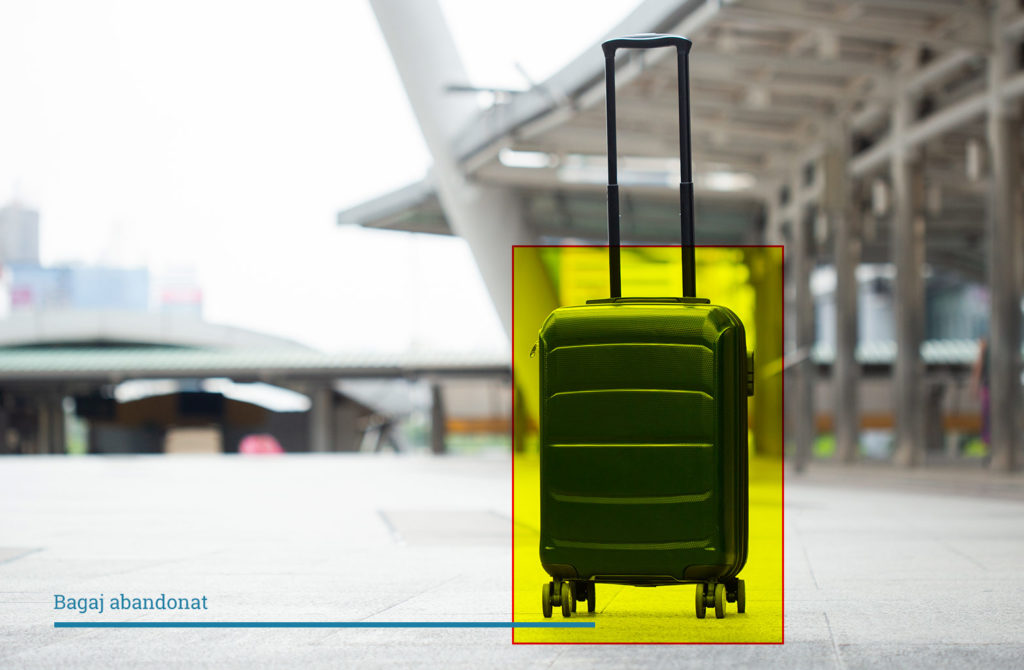 Generates a periodic map of the busiest areas, so that the operator can act accordingly.
Notifies the operator if something happens in an area marked "Of interest".
Notifies the operator if something is crossing an area marked "Of Interest".
If a camera doesn't work, this algorithm produces an alarm.
GDPR compliance algorithm.